Dave Smith Awarded Grammy for Technical Achievement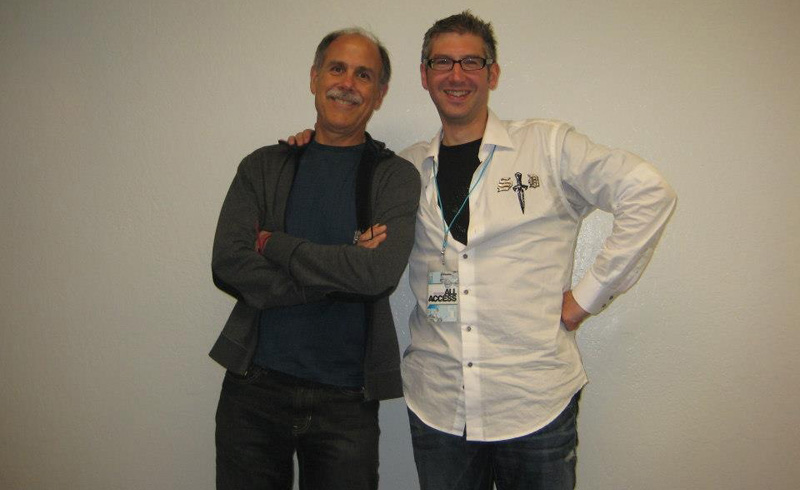 Instrument Designer Recognized for Role in Creation of MIDI
Musical instrument designer Dave Smith was honored with a Grammy award this past Saturday for his work developing the Musical Instrument Digital Interface or MIDI, as it is more commonly known. The ceremony, held at the Wilshire Ebell Theatre in Los Angeles, also celebrated the work of Glenn Gould, Carole King, and the Temptations, among others. Smith shares the award with Ikutaro Kakehashi, founder of Roland Corporation, the Japanese musical instrument manufacturer. Synthesizer expert Steve Baltes represented Music Store Professional and didn't miss the chance to speak to Smith before the Show.
In 1982, Smith and Kakehashi formed a technical alliance to develop a means by which musical instruments and then-new personal computers could communicate with each other. They developed an inexpensive hardware interface and a simple protocol so that the technology could easily be integrated into new products. MIDI made its public debut at a trade show in January 1983 when instruments from Sequential Circuits–Smith's company at the time–and Roland were connected for the first time and used to control each other.
MIDI was adopted by all major manufacturers of electronic instruments and proved especially valuable to performing musicians. It also kickstarted the home studio revolution by enabling musicians and composers to make multitrack recordings at home at a time when multitrack audio recorders were too costly for most artists.
One of the more remarkable things about MIDI is that the interface and protocol are virtually unchanged thirty years later and that–with its widespread inclusion in musical instruments, computers, and cell phones–it is more commonly used today than ever before. "I can connect one of my latest instruments with a Commodore 64 or one of the instruments from the '80s with an iPad and it just works," said Smith. "How many other computer protocols can you say that about?"
Smith has been designing instruments for thirty-five years and they have been played by a diverse range of musicians, from Pink Floyd to Herbie Hancock, from Alicia Keys to Philip Glass, and from Oscar Peterson to Trent Reznor. Smith continues to design synthesizers and drum machines for his current company, Dave Smith Instruments. Founded in 2002, the company is headquartered in San Francisco's North Beach neighborhood. The instruments are also manufactured in San Francisco and sold worldwide.
Smiths latest Weapon is called Prophet 12 and can be preordered here:
>> http://www.musicstore.de/de_DE/EUR/Dave-Smith-Instruments-Prophet-12-Analog-Synthesizer/art-SYN0004257-000