EXCALIBUR IV – The Dark Age of the Dragon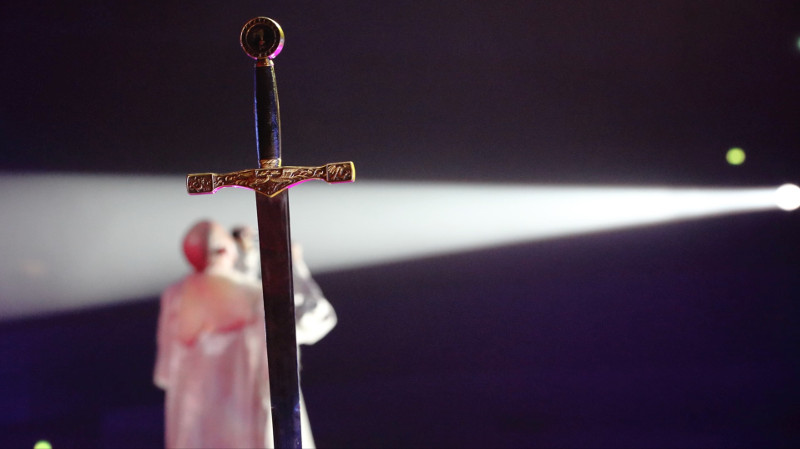 MUSIC STORE professional präsentiert den vierten Teil von Alan Simons EXCALIBUR-Saga
Die Legende lebt weiter und kommt dieses Jahr zurück mit neuen Titeln auf dem Album The Dark Age of the Dragon!
Alan Simon, Schöpfer und Komponist von Excalibur, entwarf 1992 die grandiose Celtic Rock Oper, die im letzten Jahr auf großer Deutschland-Tour unterwegs war. Umgeben von 60 Musikern, präsentiert Alan Simon eine Originalkomposition von 23 Liedern in einem Folk/Rock/symphonischen Stil.
EXKLUSIVES VIDEO MIT ALAN SIMON
Alan spricht über das neue Album exklusiv hier Video bei Music Store TV und zeigt Bilder und Musik von "The Dark Age of the Dragon".
Erfahrt alles über das Projekt EXCALIBUR IV – The Dark Age of the Dragon auf der offiziellen Webseite:
http://www.excalibur-live.de