Gretsch Day 2013
Neuste Artikel
Am Samstag, 27. Februar 2016, stellt die US-Amerikanerin Nita Strauss ihr außergewöhnliches Talent unter Beweis und IBANEZ präsentiert seine Neuheiten für 2016. Unter allen Teilnehmern der Tour wird eine IBANEZ RG 970WQMZ in der neuen Farbe Black Ice Burst verlost !!!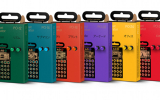 Die schwedische Technikschmiede legt nach und präsentiert zur NAMM SHOW 2016 drei neue Pocket Operator-Modelle: PO-20 arcade, PO-24 office und PO-28 robot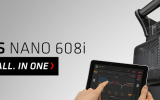 THE BEST OF ALL - IN ONE: Das weltweit erste portable PA System, das eine komplett ausgestattete, digitale 8-Kanal-Mixer-Einheit mit iPad Steuerung integriert.