Hauptwerk – The King of Virtual Organs (für MAC / PC / WERSI)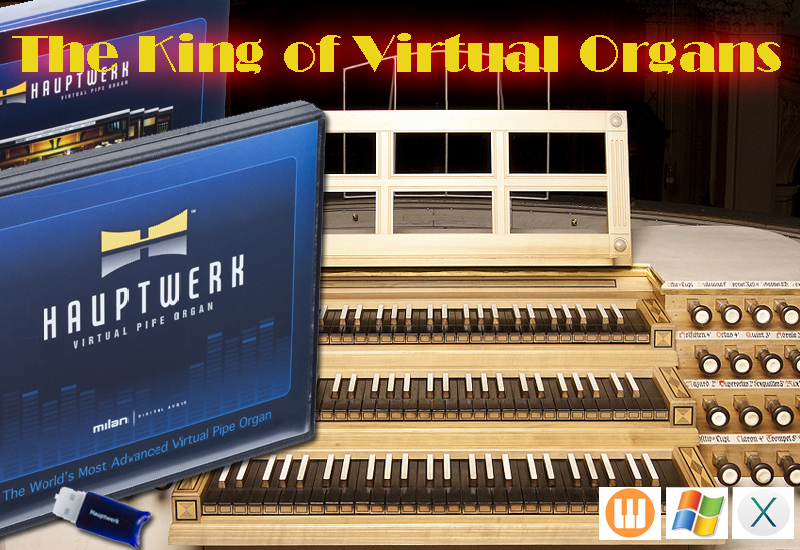 Hinter Hauptwerk verbirgt sich eine hochspezialisierte Computersoftware, die dazu entwickelt wurde, eine "lebendige" Pfeifenorgel im Computer oder der WERSI ORGEL nachzubilden und somit u.a. dem Organisten die Möglichkeit zu geben, beispielsweise zu Hause auf einer Orgel zu spielen und zu üben. 
Es ist möglich, eine reale Orgel im Computer so abzubilden, dass etwa bei Aufnahmen für eine CD kein Unterschied mehr zu einer Aufnahme im echten Raum, – dort wo die Orgel steht- auszumachen ist.  
Dank Hauptwerk können Sie auf einen umfangreichen Bestand an nutzungsfähigen Orgeln zurückgreifen. So besteht die einzigartige Möglichkeit hochqualitative Orgeln aus nahezu allen Epochen und Nationen spielen können. Und das in faszinierend authentischer Klangqualität.