Native Instruments – STEMS – A New Way To Play Workshop Tour!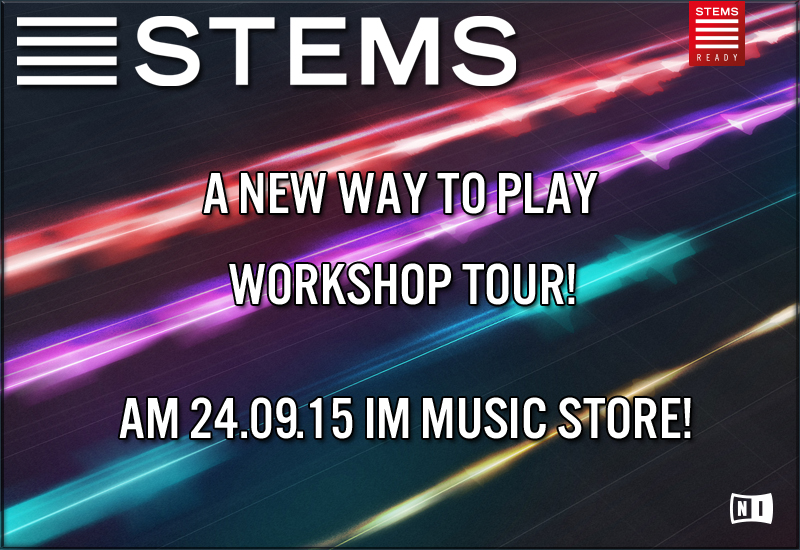 Erleben Sie STEMS – eine neue, revolutionäre Art des DJings, die völlig neue Wege des Mixings eröffnet!
Treffen Sie unseren Produktspezialisten NGHT DRPS und lernen Sie alles über Stems und über alle TRAKTOR Controller, die für das neue Format optimiert sind.
STEMS – A New Way To Play Workshop Tour
Wann? Am 24.09.2015 von 16Uhr – 18Uhr                                                               
Wo? Im Atrium des MUSIC STORE in Köln
Bitte registrieren Sie sich rechtzeitig. Wir empfehlen pünktliches Erscheinen, um einen Sitzplatz zu sichern.
Als offenes, mehrkanaliges Audioformat erweitert Stems die kreativen Möglichkeiten von DJs, Produzenten und Live-Performern. Jede Stem-Datei enthält einen Track, der in vier musikalische Elemente unterteilt ist, etwa Drums, Bassline, Melodie und Vocals.
Das Stems-Format erlaubt die freie Interaktion mit den einzelnen musikalischen Elementen von Tracks. Jedes 'Stem' lässt sich individuell steuern – entwickeln Sie im Handumdrehen neue Mixe, Mash-ups, Instrumentals, A Cappellas und mehr.
Hier geht es zu den STEMS-Kompatiblen TRAKTOR CONTROLLERN bei uns im Shop!