Sonnox "Deal of the year" -40% auf ALLES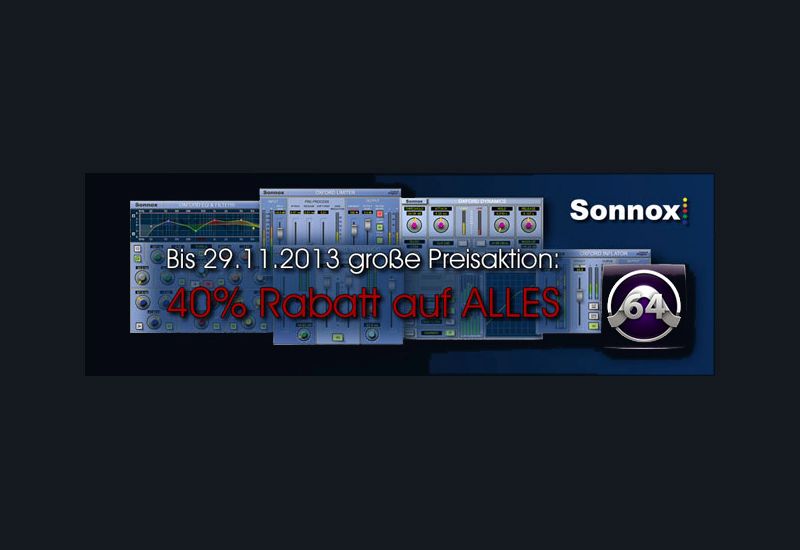 Einzeln oder im Bundle ALLES um 40% im Preis gesenkt
Als "Deal of the year" hat der Hersteller der Sonnox Oxford PlugIns für Bestellungen ab sofort bis Ende November 2013 alle Produkte zusätzlich um 40% gesenkt.
Der Sonderrabatt versteht sich somit als eine generelle Reduzierung aller Preise unabhängig davon, ob ein einzelnes PlugIn oder ein Bundle gekauft wird. Auch wenn bereits in der Bundle-Kalkulation große Nachlässe enthalten sind, reduziert sich der jeweilige Preis noch mal um weitere 40% !
Diese Aktion gilt nicht für EDU Versionen, Upgrades oder Crossgrades und endet am 29.11.2013 !!